Main content starts here, tab to start navigating
TFG EMPLOYEE SUPPORT FUND GIFT CARD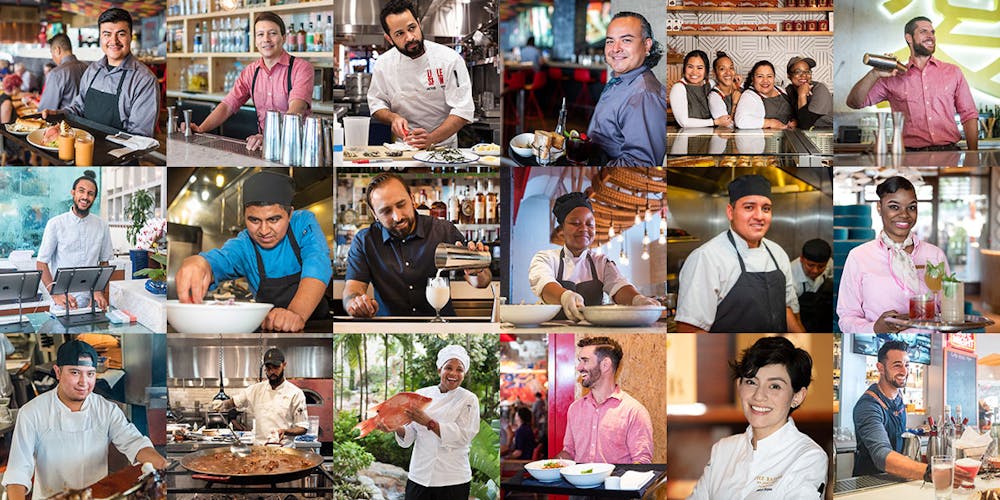 As the COVID-19 pandemic continues to take a growing toll on the hospitality industry, we've been overwhelmed at the outpouring of support from our guests about alternative ways to support the TFG family.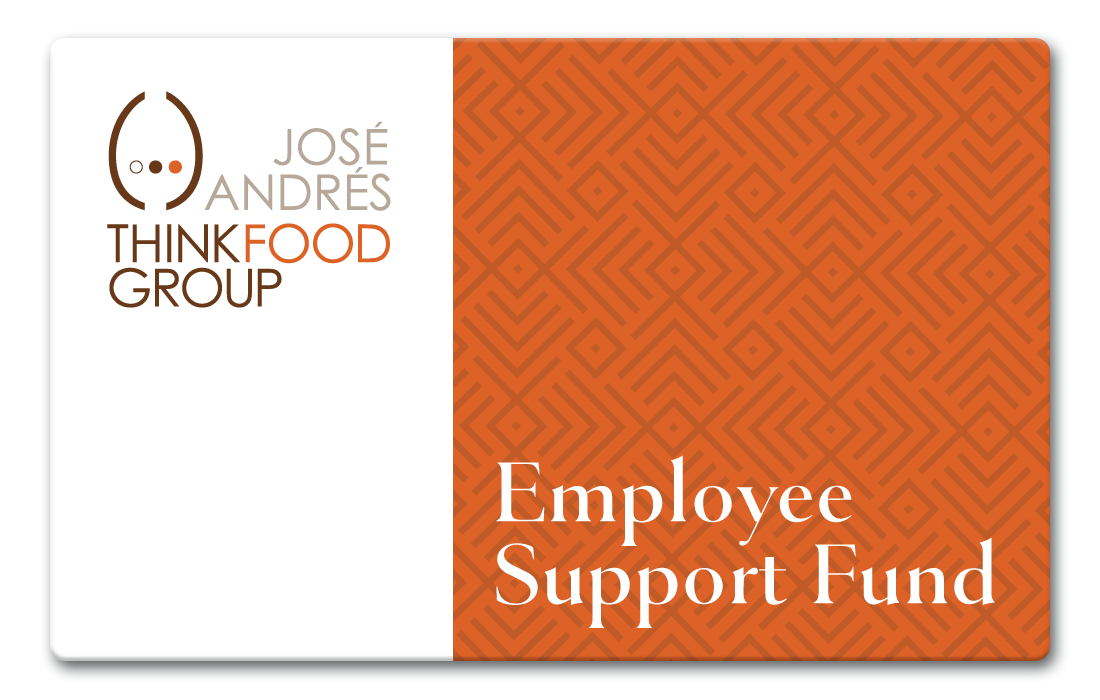 In response, we've created a special edition ThinkFoodGroup Employee Support Fund e-gift Card, with 100 percent of the proceeds going directly to our employees during this challenging time. This special e-gift card, valid at most of our restaurants, is available via our website until June 15 and is currently available at a 20 percent discount.
These e-gift cards will support our employees in two important ways:
Fifty percent of all proceeds will help extend compensation and health benefits for our employees as long as possible
The remaining 50 percent will support ThinkFamilyFund, our company's non-profit organization that provides financial relief to TFG employees and their families experiencing extreme hardships
These online gift cards start at $25 and can be used at any ThinkFoodGroup managed restaurant -- America Eats Tavern, Beefsteak (Washington DC locations) China Chilcano, Jaleo (Washington DC; Bethesda, MD; Crystal City, VA; Orlando, FL), Oyamel, Mercado Little Spain, Zaytinya, barmini and minibar by José Andrés -- for the purchase of goods and services. Not valid at the following locations -- The Bazaar by Jose Andres (Beverly Hills, CA & South Beach, FL), Somni, é by Jose Andres, Bazaar Meat, Jaleo Las Vegas, China Poblano, and Fish by Jose Andres at Atlantis, Paradise Island.